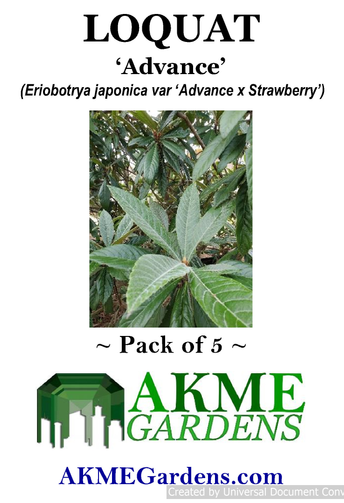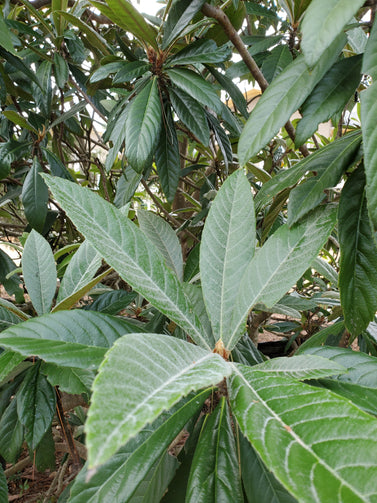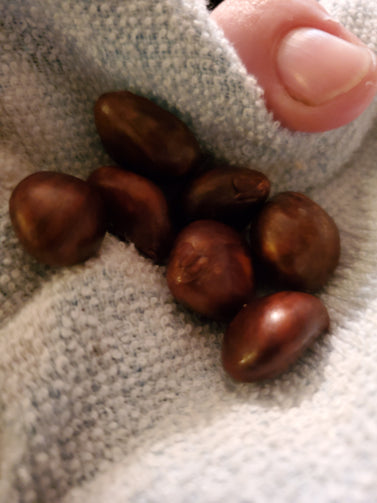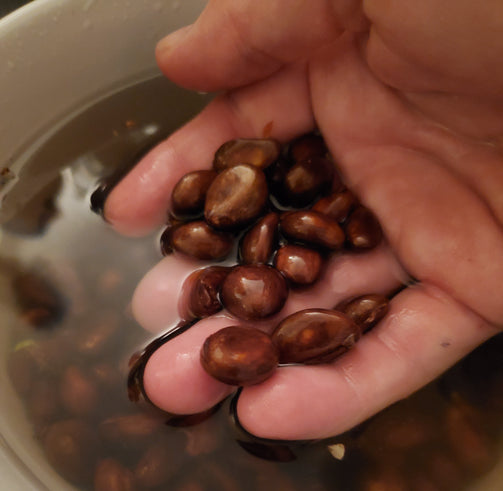 'Advance' Loquat (Eriobotrya japonica) Seeds
'Advance' Loquat (Eriobotrya japonica) Seeds
Regular price

Sale price

$9.95 USD
ADVANCE LOQUAT  
Flavor:  Fruit Juice
Fruit Size:  Medium
Fruit Type:  Translucent White, Melting & Very Juicy, Thick Skinned
Growth Habits:  Dwarfing, Balanced Canopy, Slow Growing, Prolific
Season:  Early to Mid
Tolerances:  Resistant to Drought, Shade, Heat, Humidity, Wet, Wind, Pests & Diseases, Very Cold
Growing Zone:  8B or higher (9 is Perfect)
Positioning:  Full Sun, Part Sun
Special:  Extreme resistances to Fire Blight, Pests and other Diseases
The Advance is a very old cultivar which is used as a base for pollinating other varieties for dwarfing genetics. The seedlings of Advance tend to retain much of its dwarfing, resistance, and tolerance characteristics, and make a superb alternative to Quince rootstock and avoids the reduced lifespan Quince stock causes. While its popularity died down commercially, Advance continues to be a popular backyard variety due to container growing, ease of care, bonsai potential and decent production. While not as cold tolerant and less flavorful than improved white fleshed cultivars, Advance holds its own for those wishing to retain the natural characteristics of the fruit tree. This is a true "plant it and forget it" type fruit tree for those who are too busy (or lazy) to deal with ongoing maintenance, as it requires almost no care at all.
Be advised that the actual fruit of a seedling will not be the same as its parentage, but many physical properties of the tree's genetic markers may carry over, such as size, growing patterns, prolificity, resistances and tolerances. Also, actual fruit does tend to be similar in many regards and may even have an improved flavor if you are fortunate.  Our loquat trees are pollinated with only other improved cultivars and the seeds will carry over much of the desirable characteristics and qualities.
Our loquat seeds have been freshly harvested for the season and have a shelf life of approximately 6 months and should be planted as soon as possible once received.  Loquat seeds must be germinated in moist-dry conditions (not wet), and prefer coarse sandy, loamy soils with a good mix of fine pine bark particulates and humus--extremely well-draining.  Loquats are not heavy feeders, and the use of fast-release fertilizers should be avoided.  Only fertilize with slow-release, light feeds with micros such as polymer-coated controlled-release for supplying mineral nutrients.
Couldn't load pickup availability