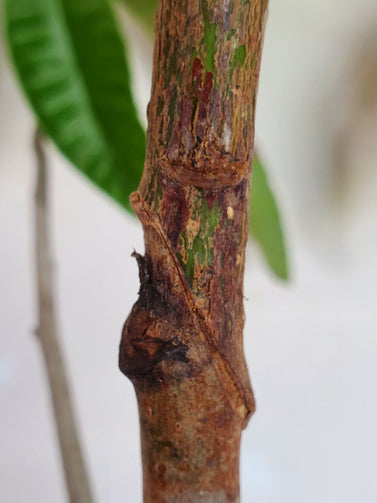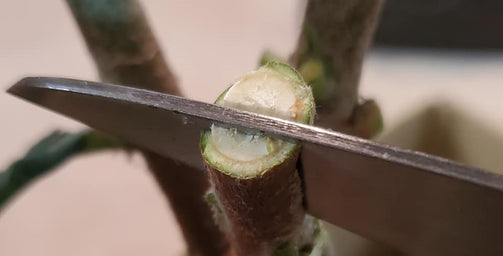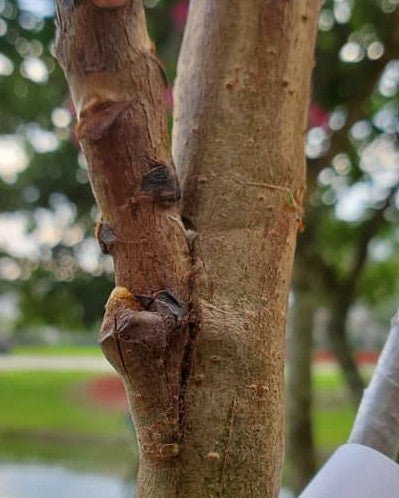 Custom Grafting Services (Cocktail Tree)
Custom Grafting Services (Cocktail Tree)
Regular price

Sale price

$15.00 USD
Custom Grafting Services for most plant and tree types.  Includes ongoing maintenance, housing and care of specimen in protected grow-out.
Most trees and shrubs may be propagated using this method and can be converted to single variety or upgraded with numerous varieties as a customized cocktail. To create a cocktail tree, the cuttings must be species specific for compatibility (citrus must be grafted to citrus, and pear to pear, for example).
Depending on the type and size of tree, number of grafts, dormancy periods, growth rates and demand, this process can take anywhere from 6 to 24 months. In some cases, very complex customs may take even longer. All grafts must reach their 2nd flush of growth to ensure they've successfully bonded with the rootstock. We will not move custom grafted trees into the shipping queue until all scions have reached this stage of development. Due to us having to manipulate our own tree stock and invest a lot of work into the project of a customized tree, we do not offer refunds for custom grafted trees, nor can we guarantee exactly when they will be ready to be shipped. By choosing to have us customize a cocktail tree using our stock, you are in agreement to these terms and conditions when making your purchase. We will, however, replace or refund your custom tree if it is damaged or killed during shipping, as all of our shipments are fully insured.
Grafted trees are inspected periodically for development and success, and once they are ready, they are only shipped after a few weeks of low light conditioning, treatment for pests and diseases in compliance of state laws, and upon confirmation of shipping details and availability of recipient is verified, and then placed in a queue to be boxed and sent to your door.  If a graft fails in our care, we replace it at no cost and repeat the process until it is successful.
Some varieties grow more vigorously than others and will be grafted strategically and trained with future growth habits in favor of supporting less competition for space and light.
Demand for this service is extremely high, and due to significantly increased volume, we are unable to provide ongoing updates for custom orders due to lack of time. We will, however, reach out with updates when we can as time allows. This process cannot be rushed, and requires a lot of patience and good timing to manipulate containerized trees in such fashion without killing them from stress. Once in the shipping queue, customs ship out in the order in which they entered the queue.
To order a custom built-to-order tree, you must choose and purchase your rootstock, the scions for the varieties you want added, and then a Custom Grafting Service per each graft performed.  You may have your tree grafted with varieties listed as "Out of Stock."  To have these added to your order, simply specify the varieties in the Notes section when placing your order, and we will update it manually.  If the type of plant stock or variety you want is not on the website, you may make special requests via email, and we can customize almost anything from apples to roses.

This is our AKME Gardens exclusive and unique service, one-of-a-kind, and we are excited to be able to create these works of custom edible art for your fruit orchard.
By purchasing this custom grafting service, you agree to the terms and conditions listed above and understand manipulating our stock for customizations makes the purchase non-refundable, and you agree to allow us the time necessary to create this unique specimen for you.
Couldn't load pickup availability