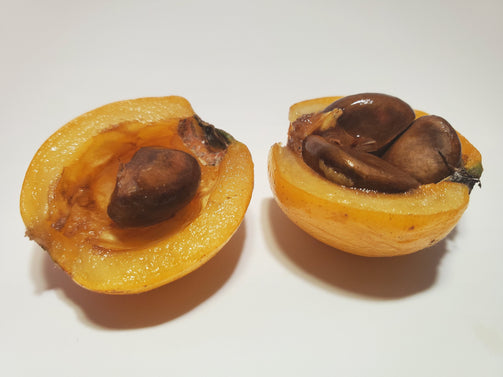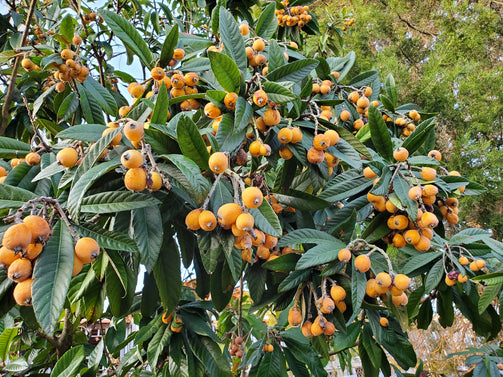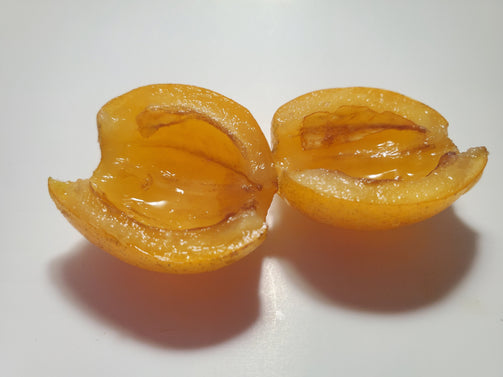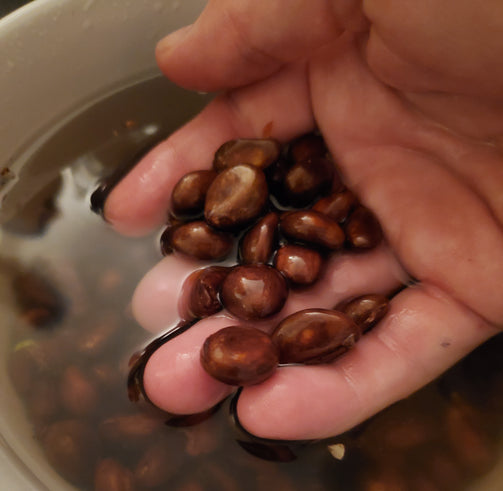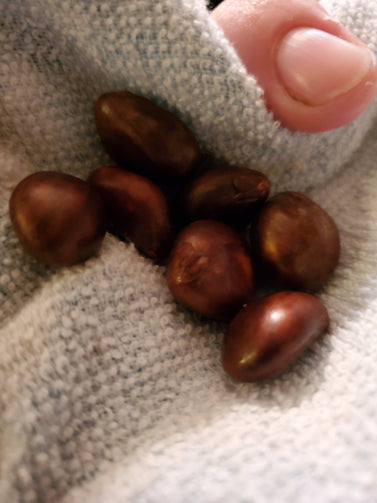 'Harvest' Loquat (Eriobotrya japonica) Seeds
'Harvest' Loquat (Eriobotrya japonica) Seeds
Regular price

Sale price

$12.95 USD
'Harvest' Loquat (Eriobotrya japonica) Seeds
Flavor:  Honeydew Melon
Fruit Size:  Medium
Fruit Type:  White-Yellow (Heavily Clustered), Thick Melony Texture
Growth Habits:  Gorgeous Spreading Upper Canopy, Astonishingly Prolific (Highest Production Known)
Season:  Mid to Late
Tolerances:  Resistant to Drought, Shade, Heat, Humidity, Wet, Wind, Pests & Diseases, Very Cold
Growing Zone:  7A or higher (9 is Perfect)
Positioning:  Full Sun, Part Sun
Special:  Ultra-prolific white fleshed late variety
The 'Harvest' is a new and very sweet variety, and we are excited to now offer it. Clusters of fruit consistently weigh down the tips of every single branch—generally multiple clusters on each branch. We have yet to see a loquat as prolific as this one—especially with medium sized fruit. The fruit tastes like a sweet honeydew melon, and there are just so many on one tree, you simply cannot eat them all. The tree keeps a nice, spreading arc in the upper canopy. If you want a massive harvest per square inch of tree real estate, this is the one for you. Harvest has strong commercial potential, as most white fleshed varieties have issues with prolificity—not this one.
'Harvest' has proven to be extraordinarily cold tolerant as it held flowers and fruit through one of our area's most brutal winters in recorded history.  Be advised that the actual fruit of a seedling will not be the same as its parentage, but many physical properties of the tree's genetic markers may carry over, such as size, growing patterns, prolificity, resistances and tolerances. Also, actual fruit does tend to be similar in many regards and may even have an improved flavor if you are fortunate.  'Harvest' Loquat was pollinated with only improved cultivars and the seeds will carry over much of the desirable characteristics and qualities.
Our loquat seeds have been freshly harvested for the season and have a shelf life of approximately 6 months and should be planted as soon as possible once received.  Loquat seeds must be germinated in moist-dry conditions (not wet), and prefer coarse sandy, loamy soils with a good mix of fine pine bark particulates and humus--extremely well-draining.  Loquats are not heavy feeders, and the use of fast-release fertilizers should be avoided.  Only fertilize with slow-release, light feeds with micros such as polymer-coated controlled-release for supplying mineral nutrients.
Couldn't load pickup availability