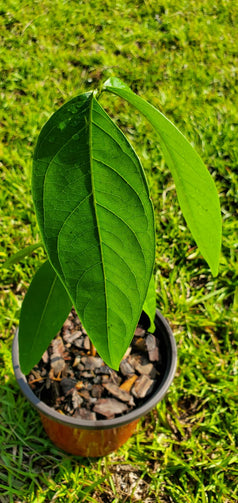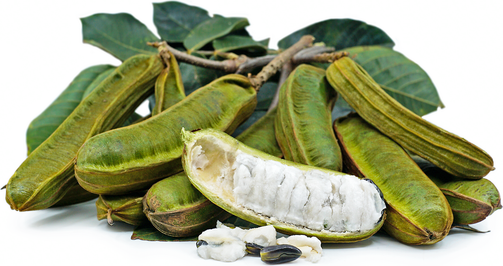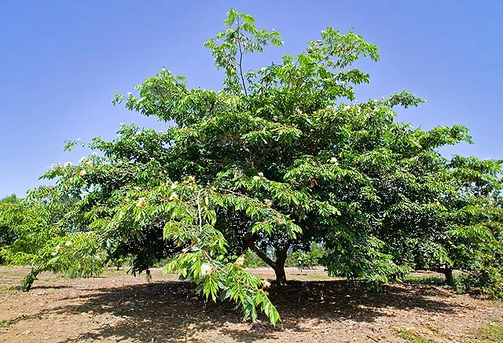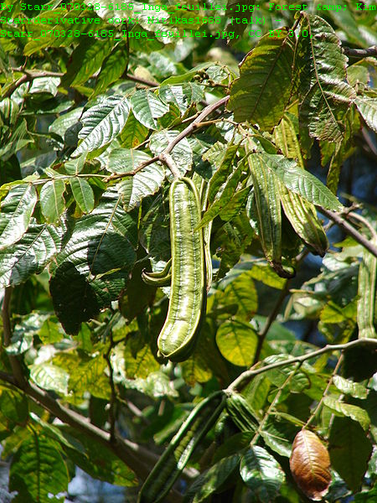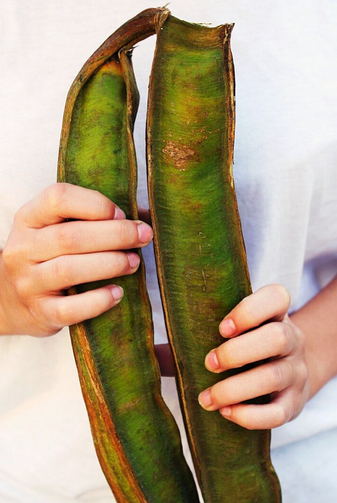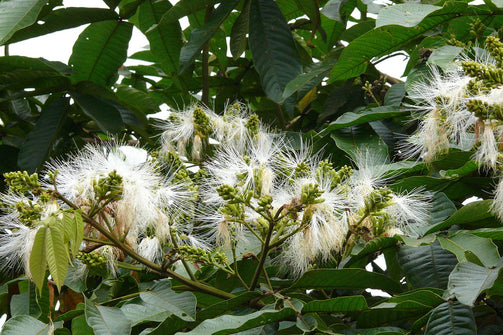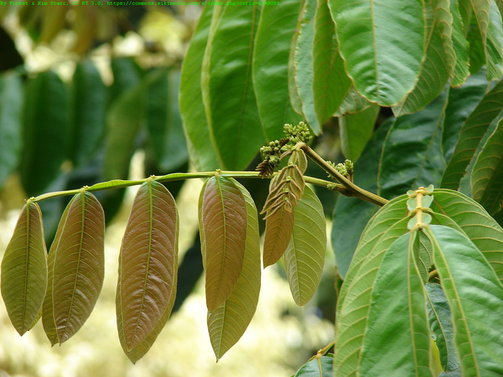 Ice Cream Bean Tree (Inga)
Ice Cream Bean Tree (Inga)
Regular price

Sale price

$34.95 USD
ICE CREAM BEAN TREE
(Inga sp)

Uses: Ornamental, Edible Fruit.
Fruit: Extremely large and long fruit pods ( 4" - 36" ), White to Yellow Cottony Flesh.
Flowers: Self-pollinating puffs; pollinator greatly increases fruit set.
Foliage: Glossy, Green, oblong-obovate (4" - 6" long).
Tree Sizes: Standard, up to 60', easily shaped and pruned.
Growth Habits: Spreading and broad canopy, Evergreen.
Tolerances: Resistant to Heat, Humidity, Wet, Wind, Shade, Pests & Diseases.
Growing Zone: Tropical, survives to 9A-13B in ground; Can be grown in containers or greenhouses in all other zones.
Positioning: Full Sun, Part Sun, Part Shade

Description:
The Ice Cream Bean Tree is a relative in the legume family and boasts a unique and very long fruit pod which can reach 3 feet in length in some species. Ingas can easily be grown in containers and take well to a variety of soils.

Fruit flavors are variable in sweetness and texture, but have a pretty similar cottony interior surrounding the seeds. Some species will be moist and creamy while others are more on the dry side with a texture reminiscent of cotton candy.
Inga are often grown as nitrogen fixers and wood as chop and drop trees. Due to regional distribution, most Ingas are true to seed type and self-pollinating, but hybridization is possible between species and such specimens are highly sought after.

Ice Cream Bean Trees can generally survive short periods down to 30ºF without much damage, however, can often survive very short periods to 25ºF with significant dieback and will come back from the roots. They are best kept in conditions where temperatures never fall below 35ºF, and should be brought indoors if grown in colder regions when temps fall low.

They prefer sandy, loamy soils, but can often thrive in a wide variety of substrates such as clay provided there is very adequate drainage. Irrigation should be consistent to prevent stress. Full sun is best but part sun/shade is acceptable in most cases. Ingas appreciate well draining soils.

The Ice Cream Bean is one of the most useful evergreen trees and is a wonderful addition to the home garden. 
We carry seedlings of the following species: (we have many more species coming available soon)
'Cipo Brazilian Minor' Inga edulis var parvifolia - Sugary, Soft, White, (Dwarfing behavior)
'Cipo Porto Yard Long' Inga edulis forma typica - Sugary, Soft, White, (Very long)
'Guaçú' Inga cinnamomea - Complex tones, Cottony, White, (Good aftertaste)
'Machete' Inga spectabilis - Whip Cream, Puffy, White, (Large and wide pod)
'Pacay' Inga feuillei - Very Sweet, Juicy, White, (Our favorite)
Couldn't load pickup availability