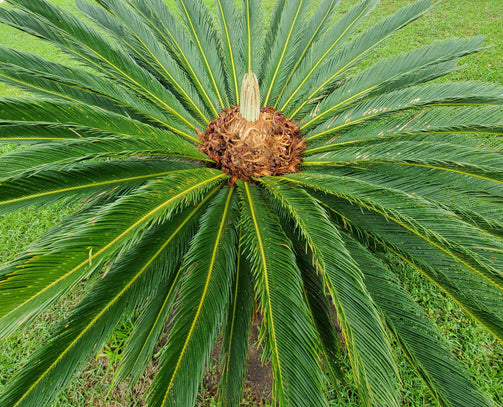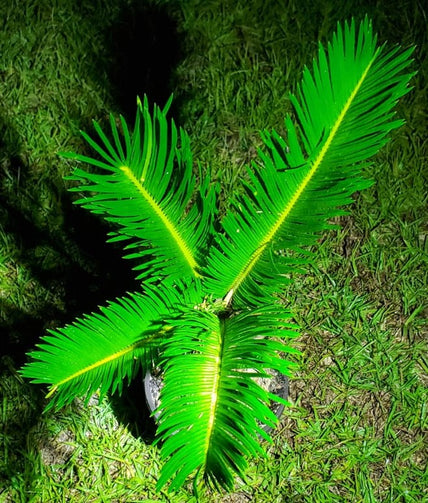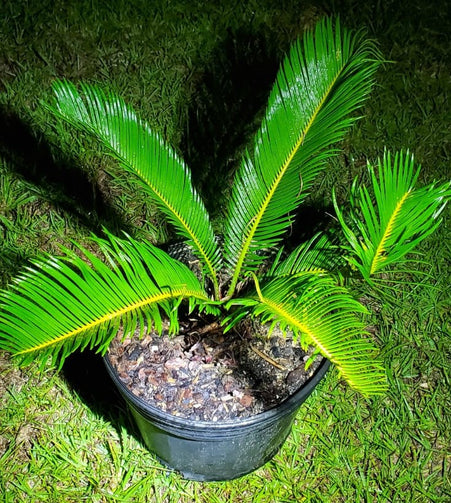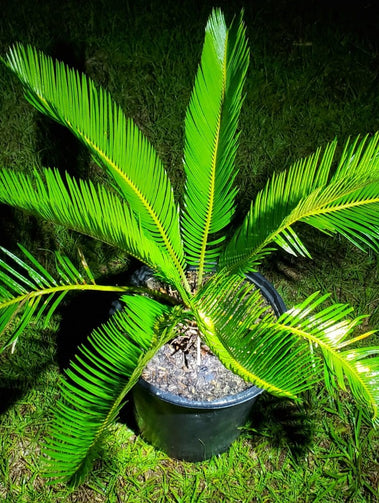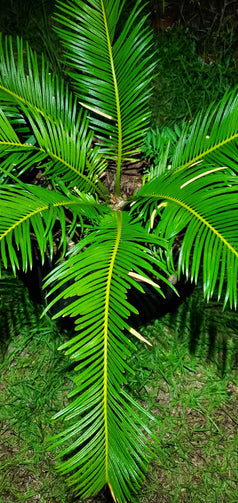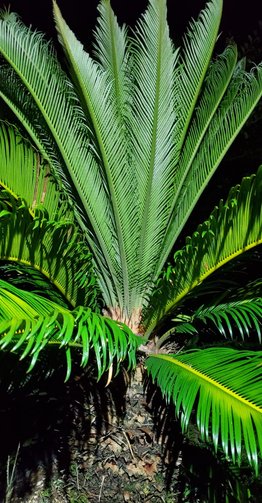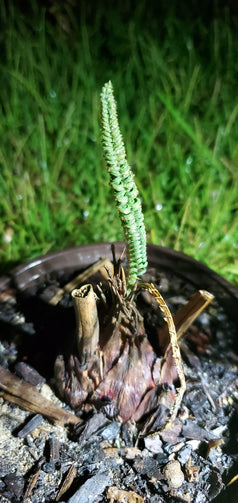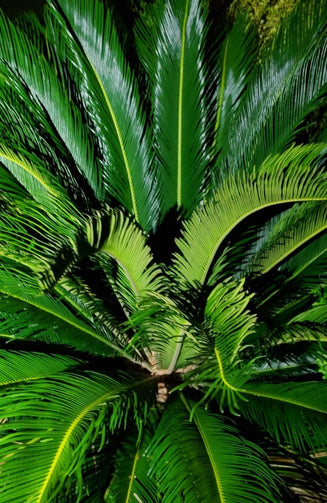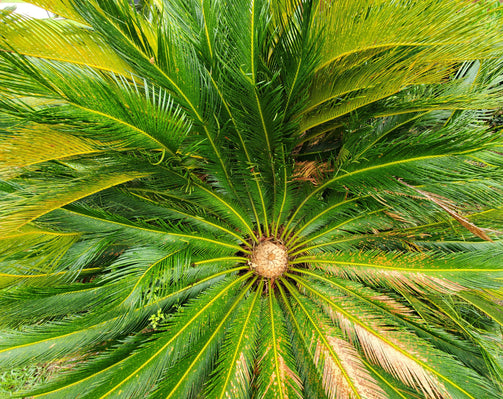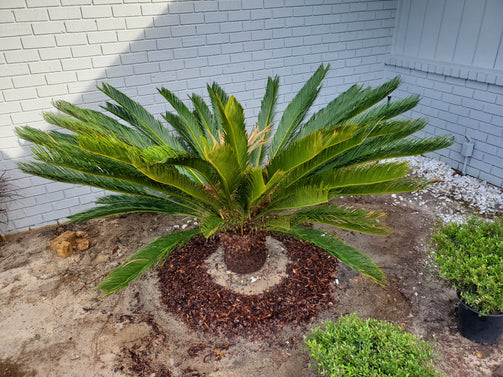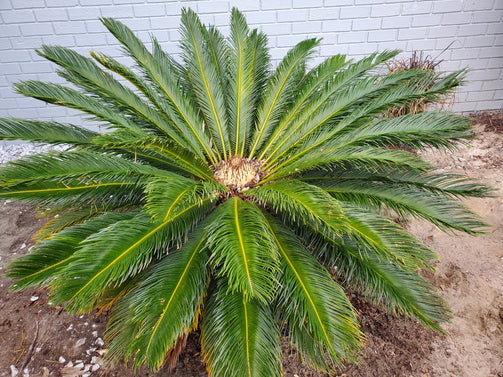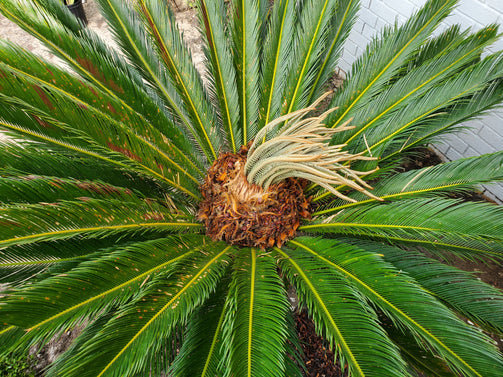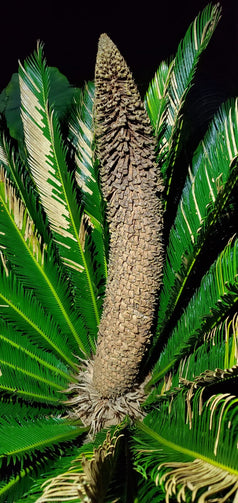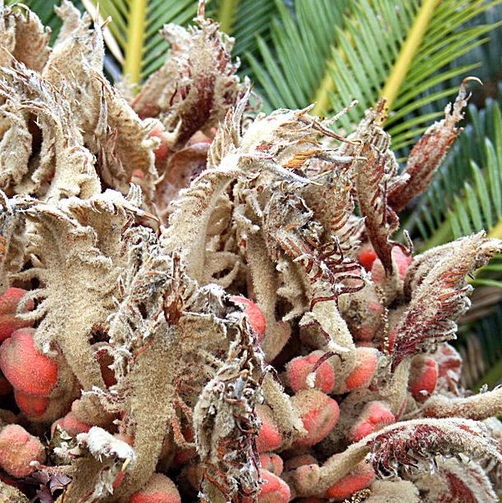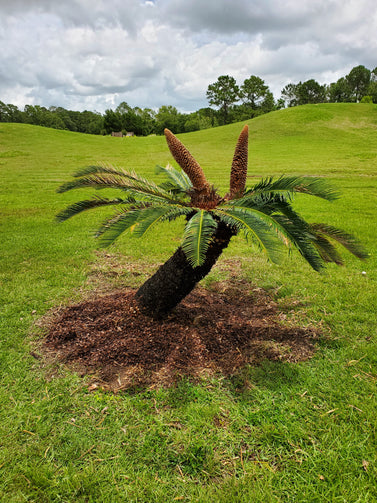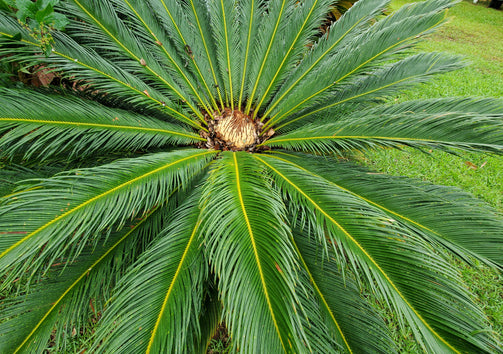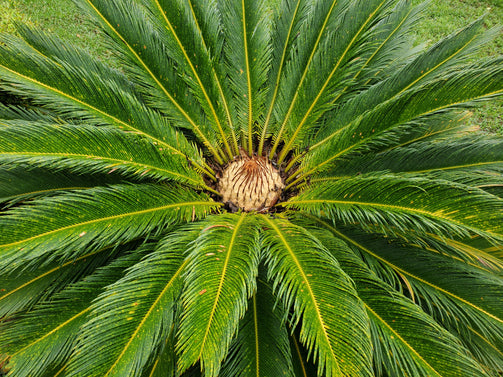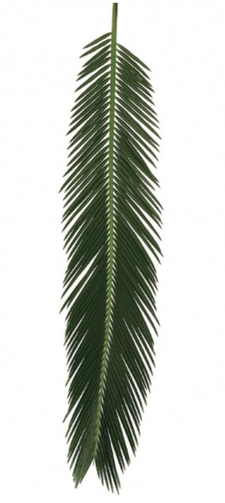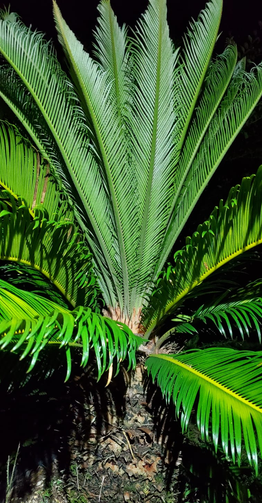 'King' Sago Palm (Cycas revoluta) - Japanese Sotetsu Cycad
'King' Sago Palm (Cycas revoluta) - Japanese Sotetsu Cycad
Regular price

Sale price

$24.95 USD
'KING' SAGO PALM
(Cycas revoluta)

Uses: Ornamental, Non-edible Fruit (toxic, do not eat), Landscape, Indoor, Bonsai
Fruit: Toxic Fruit & Seeds (Not edible)
Flowers: Dioecious, Gymnosperm, Male Panicle/Cone, Female Fruit/Dome
Foliage: Green, Feather-like, Rigid, Trunk Spurs
Tree Sizes: 10 to 20 Feet
Growth Habits: Upright Palm, Very Slow, Long Lived (200+ Years)
Tolerances: Resistant to Drought, Shade, Heat, Humidity, Wet, Wind, Pests & Diseases, Cold, Various Soils
Growing Zone: 8A-11B. Survives to 15F.
Positioning: Full Sun, Part Sun

Description:
The Sago Palm is not a true palm, and this incredible cycad has been around longer than earth's dinosaurs. Extremely slow growing and very long lived, Sagos can live for your entire lifetime and continue for another 8-10 generations of your descendants.

While these aesthetic beauties may be grown in the full sun as a lawn ornamental, they can also be containerized for colder regions, utilized as an indoor plant, or even converted into bonsai culture. They are widely adaptable to most soil types and are extremely drought tolerant and benefit greatly from well-draining mediums.

All parts of the plant are toxic, with the seeds having more concentrated toxicity and quite lethal if eaten. Care must be taken when handling using thick gloves, and if pets are present, it is wise to remove the thorns which grow from the trunk. The fronds should be pruned away very close to the trunk once they've turned completely brown, and offset pups should be removed from the base when small unless a dense bushy form is desired.

They respond well to standard palm tree fertilizers, and care should be taken not to overwater. Potassium and Magnesium deficiencies are most common and should be provided when leaves start showing discoloration.

As a fun fact, this particular cycad is known as the oldest living 'tongue-in-cheek' carnivorous plant—even older than the 'New World' Pitcher Plant. Difference is, the very slow growing Sago likes to take its time; and as a carnivore, it is no different. Animals, up to and including dinosaurs and modern wildlife, would be attracted to its very delectable and extremely poisonous fruit which contains lethal amounts of cycasin.
As an animal approaches the Sago Palm, the tips of the fronds will poke into soft tissues, generally around the face, including the nostrils and eyes, and cause some skin irritations. Additionally, large thorns are decorated along the trunk and crown of the cycad and can inject more potent toxins directly into the flesh. Female Sagos hold irresistible fruit, and after the animal consumes it and also ingests the extremely lethal seed, organ failure will be imminent within hours, generally starting with the failure of the liver.
Wounded with facial lesions, disoriented with nauseous symptoms, and suffering from lethal doses of cycasin, the animal wonders off and will generally die a considerable distance from the fruiting Sago. The carcass will then serve as a nutritional fertilizer for the seed still resting safely within its digestive tract and will feed the Sago Palm seedling for many years to come as its victim decomposes.
Using this process, the cycad can disperse itself to random places in the vicinity where it otherwise would be unable to travel, thus making it a silent carnivorous centurion of the plant kingdom.
Options:
You may acquire our Sago Palms through both established Potted Plants and through Clonal Offsets which are just breaking dormancy. We can also provide you fresh sago palm fronds which can be dried used as decor and fans in arts and crafts.

Our very large specimens, 25 Gallons or larger, must be picked up from our nursery, and have 1 foot + calipers and are a few feet or taller, and extremely heavy.
Warning:
Sago Palm fruits and seeds are not edible and extremely toxic if handled or consumed. If your sago matures into a female capable of making fruits, please remove them from the ground and dispose once able so your pets cannot eat them. Always handle sago palms with care and avoid the spines along the trunk and crown, and only handle fruit and seeds while wearing durable and protective waterproof gloves.

Couldn't load pickup availability