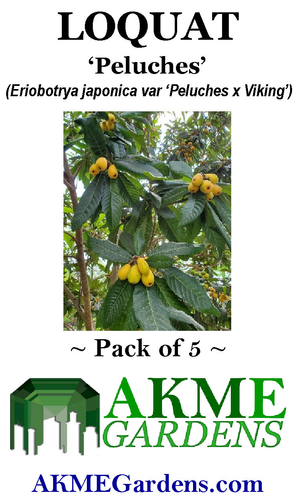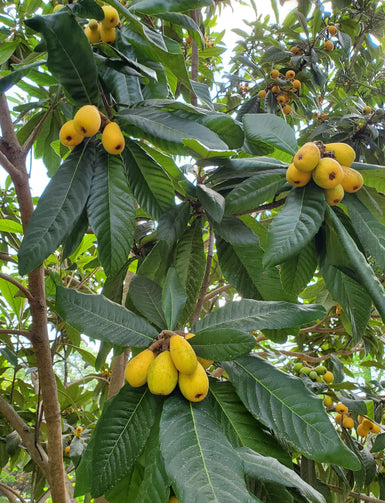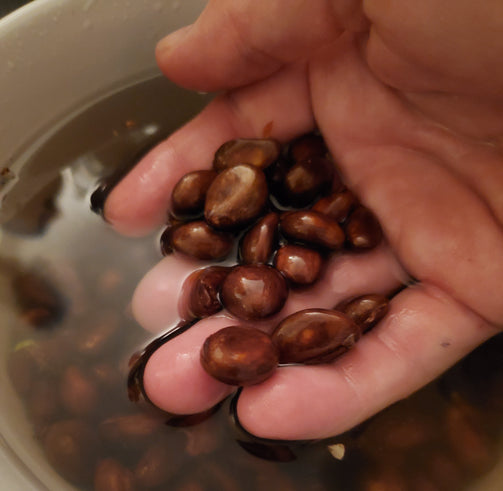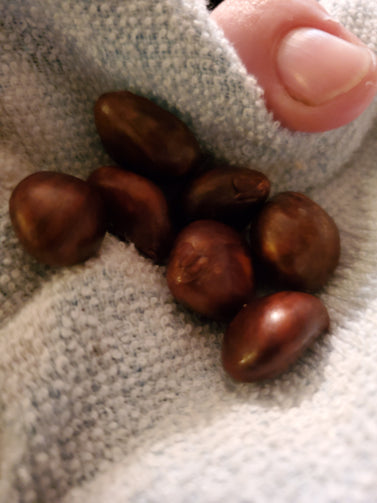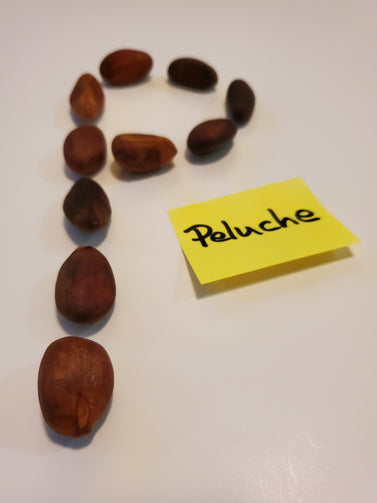 'Peluches' Loquat (Eriobotrya japonica) Seeds
'Peluches' Loquat (Eriobotrya japonica) Seeds
Regular price

Sale price

$24.95 USD
'Peluches' Loquat (Eriobotrya japonica) Seeds
Flavor:  Soft Pear/Peach Combination
Fruit Size:  Jumbo, Largest Known
Fruit Type:  Yellow-Orange, Often Variegated/Striped Peel, Soft Spongey Texture
Growth Habits:  Very Vigorous, Fast Growing, Giant Ornamental Leaves
Season:  Mid to Late
Tolerances:  Resistant to Heavy Drought, Heavy Shade, Heat, Pests & Diseases, Cold
Growing Zone:  8A or higher (9 is Perfect)
Positioning:  Full Sun, Part Sun
Special:  Hybrid with largest known loquat fruit and extremely high pulp
The Peluches is an extremely rare Spanish cultivar with the largest known loquat fruit created through careful hybridization of a large loquat with isolated pollination from another related species. Due to being a vigorous grower and highly ornamental with giant leaves, it has become one of the most sought-after cultivars in the world. Such qualities generally come at a cost, however, and one of those being fewer resistances than typical loquats. Peluches is more susceptible to wet and windy conditions, and overwatering will lead to russeting and occasional splitting of the ripening fruits. Contrarily, Peluches also excels in shady conditions due to giant leaves and handles high heat and drought conditions more efficiently than nearly all members of the Rosaceae family. Excellent for hotter and drier climates where pears and peaches may fail to thrive—and as an added benefit, tastes like a combination of both. Tends to maintain a vigorous growing mind of its own, regardless of the stock it is grafted to.. This is a must have for any loquat enthusiast.
Be advised that the actual fruit of a seedling will not be the same as its parentage, but many physical properties of the tree's genetic markers may carry over, such as size, growing patterns, prolificity, resistances and tolerances. Also, actual fruit does tend to be similar in many regards and may even have an improved flavor if you are fortunate.  Our loquat trees are pollinated with only other improved cultivars and the seeds will carry over much of the desirable characteristics and qualities.
Our loquat seeds have been freshly harvested for the season and have a shelf life of approximately 6 months and should be planted as soon as possible once received.  Loquat seeds must be germinated in moist-dry conditions (not wet), and prefer coarse sandy, loamy soils with a good mix of fine pine bark particulates and humus--extremely well-draining.  Loquats are not heavy feeders, and the use of fast-release fertilizers should be avoided.  Only fertilize with slow-release, light feeds with micros such as polymer-coated controlled-release for supplying mineral nutrients.
Couldn't load pickup availability