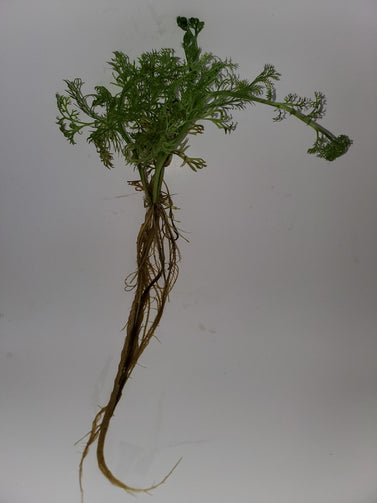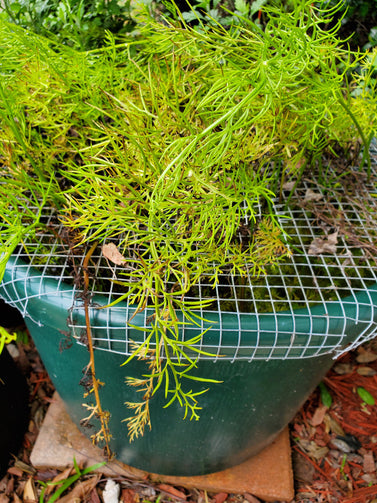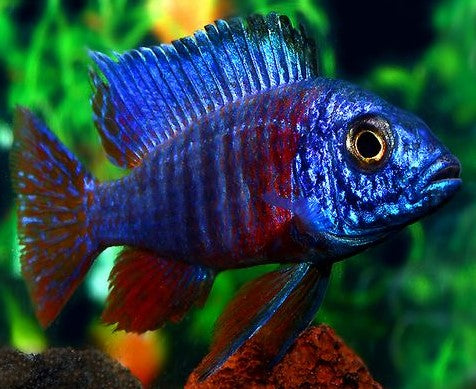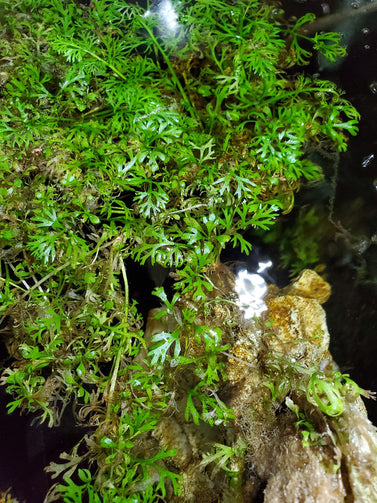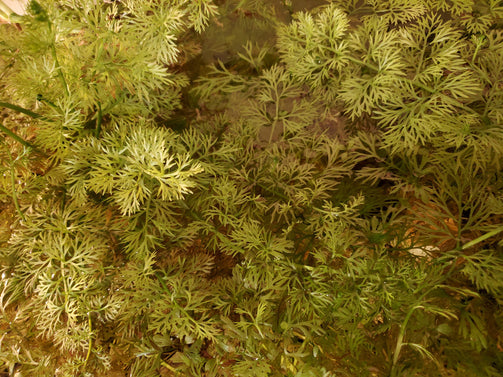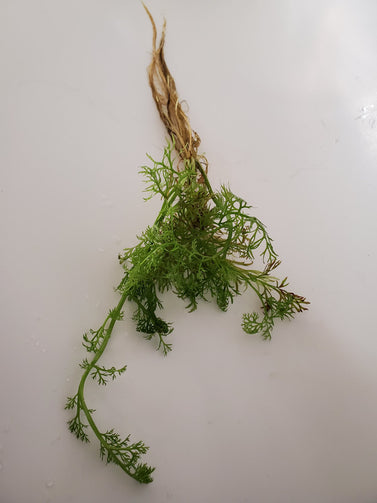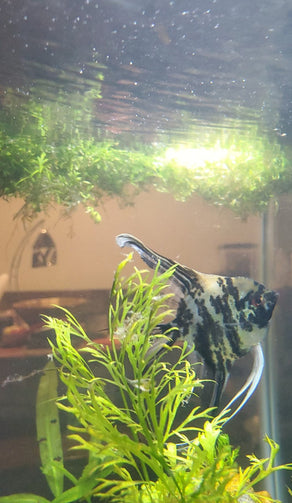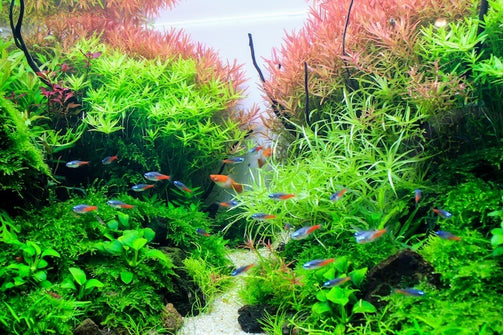 'Water Sprite' Indian Fern (Ceratopteris thalictroides)
'Water Sprite' Indian Fern (Ceratopteris thalictroides)
Regular price

Sale price

$14.99 USD
'Water Sprite' Indian Fern (Ceratopteris thalictroides)
Color:  Green Foliage
Planting:  Water Submerged (Free Floating or Planted); Water Semi-Submerged; Planted
Propagation:  Adventitious
Growth Habits:  Fern, 5-7 Feet Tall by 5-7 Feet Wide
Temperature Tolerances:  65F to 88F (Growing Conditions); Upper leaves will die back upon freezing, but submerged plants can survive outdoors as low as 20F.
Positioning:  Full Sun, Part Sun, Bright Artificial Spectrums
CONSUMPTION
Water Sprite's fresh fronds can be eaten by any fish, reptile or other pet you own which eats vegetation. They will love eating Water Sprite, and it is quite healthy for them to eat. Humans can eat the new fronds as well, but it contains thiaminase which must be cooked out of it. Some cultures consider it a delicacy, but do your homework before considering eating it. We tried some while traveling in Asia, and it was reminiscent of bean sprouts--best left for the pets.
USES
Water Sprite is one of the most beneficial aquatic plants you can obtain, and is excellent at removing unwanted and unhealthy inorganic nutrients from the aquarium water.
   •   
Aquariums
 - You can use it in aquariums of all kinds large and small. Makes wonderful cover for fish fry as well as ongoing food supply for species with the need for high vegetative diets and quick metabolisms. It grows so quickly, most fish cannot consume it entirely like other plants. Helps omnivorous fish from getting bloat on high protein diets and promotes great digestive health. Reduces the strain of bright light spectrums in the aquarium's upper water quadrant which often stresses and even damages the vision of many species of fish. Removes toxicities from the water and brings balance to established systems reducing the frequency of water changes. Reduces the appearance of algae by taking in nutrients algae needs to thrive. Significantly reduces aggression among territorial fish species. Can grow out of the tank and hang over as an ornamental, as well as emerge from sumps and filters.
   •   
Aquaponics
 - Can completely fill an entire system within a single season and be dispersed as needed. Provides an astounding ecological advancement for the system, and keeps it functioning at the cleanest possible output.
   •   
Mosquito Trap
 - Sick of mosquitos? Set up a Water Sprite mosquito trap. Grab a big Fortiflex outdoor muck bucket from Tractor Supply, or something similar, and fill it with water and top it with wire mesh. Add to that live bearer fish, such as: guppies, mosquito fish, small mollies, platys, swordtails, etc., or add nothing and let the frogs come and lay eggs for ongoing tadpoles. Either way, mosquitos within a two block radius will come to the water source and lay eggs. The fish and tadpoles will eat both the eggs and mosquito larvae, and the adult mosquitos will die out. Over time, the mosquitos will sacrifice all of their young to feed the outdoor aquatic system naturally. Requires no direct care. Water Sprite provides cover, and live bearers are surface breathers and require no filtrations. They will only need a heater if water temperatures fall under 70 degrees. Grab an Eheim Jager heater, which is fully submersible and will last 20+ years. Say good bye to your mosquitos. Plus, your Water Sprite will go nuts outdoors and create you an endless supply you can share elsewhere--such as your indoor aquariums.
   •   
Ponds
 - Place Water Sprite in your pond and watch it truly take off in the shallows. The watery fern will climb ashore and pop its fronds out from every direction. You can say goodbye to those muddy and yucky clay beaches as it spreads. While its leaves will die back from freezing temperatures, it will reappear the following season from dormancy.
   •   
Just Feed It . . . to Your Pets
 - While cooking it will remove most environmentally induced trace elements or alleged carcinogenic compounds, it is a fern. We will not suggest it for human consumption other than to state taking precautions if you do.
If you plan to eat it, we found the following information: "[Water Sprite] Fronds are cooked and eaten as a vegetable in Madagascar [7] , New Guinea [citation needed], and Vietnam [8], and raw as a salad in Micronesia [citation needed." Edible. [10] "The plant is often used as a vegetable, especially in Asia, and is sometimes grown on a garden scale for this purpose. The young leaves, before they have uncurled, make excellent greens and when cooked or blanched they can be eaten as a salad. In some parts of Asia it is an established luxury vegetable."   [12, via 11] Plant Resources of Tropical Africa. It is not mentioned on eattheweeds.com.
Couldn't load pickup availability