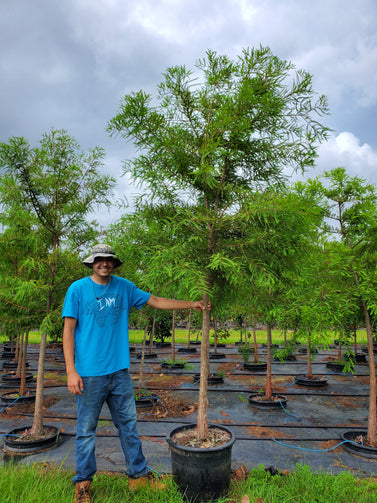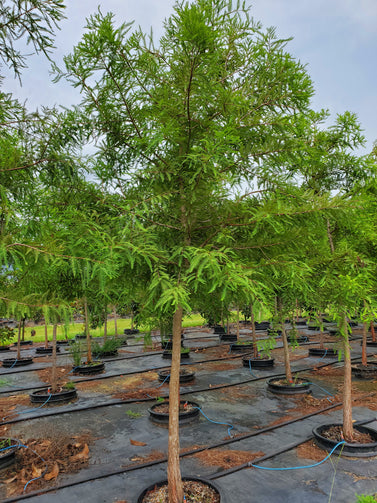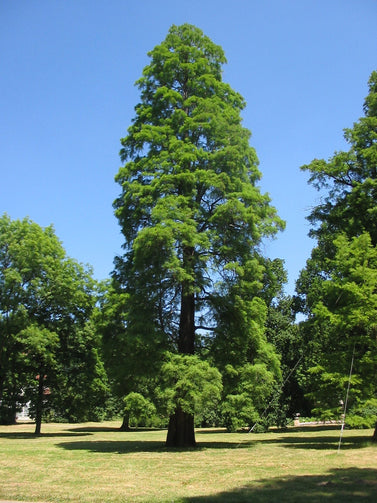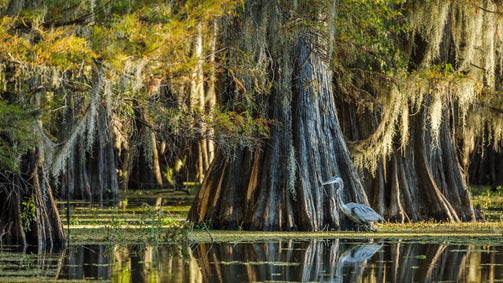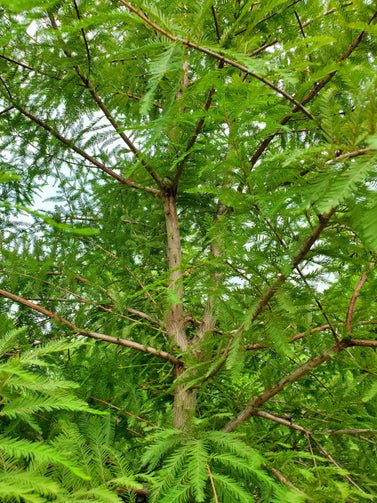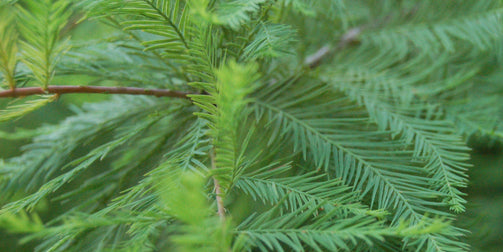 Bald Cypress (Taxodium distichum)
Bald Cypress (Taxodium distichum)
Regular price

$274.95 USD

Regular price

Sale price

$274.95 USD
The bald cypress is hardy and can be planted in hardiness zones 4 through 10 in the US. The species is a popular ornamental tree that is cultivated for its light, feathery foliage and orangey brown to dull red autumnal color. In cultivation it thrives on a wide range of soils, including well-drained sites where it would not grow naturally because juvenile seedlings cannot compete with other vegetation. Cultivation is successful far north of its native range, even to southern Canada. It does, however, require hot summers for good growth.
The bald cypress grows in full sunlight to partial shade. This species grows best in wet or well-drained soil but can tolerate dry soil. It is moderately able to grow in aerosols of salt water. It does well in acid, neutral and alkaline soils across the full range of light (sandy), medium (loamy), and heavy (clay) soils. It can also grow in saline soils. It can tolerate atmospheric pollution. The cones are often consumed by wildlife.
Bald cypress trees growing in swamps have a peculiarity of growth called cypress knees. These are woody projections from the root system project above the ground or water. Their function was once thought to be to provide oxygen to the roots, which grow in the low dissolved oxygen waters typical of a swamp (as in mangroves). However, evidence for this is scant; in fact, roots of swamp-dwelling specimens whose knees are removed do not decrease in oxygen content and the trees continue to thrive. Another more likely function is structural support and stabilization. Bald cypress trees growing on flood-prone sites tend to form buttressed bases, but trees grown on drier sites may lack this feature. Buttressed bases and a strong, intertwined root system allow them to resist very strong winds; even hurricanes rarely overturn them.
Couldn't load pickup availability