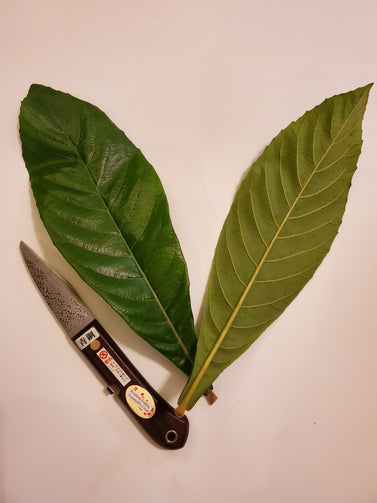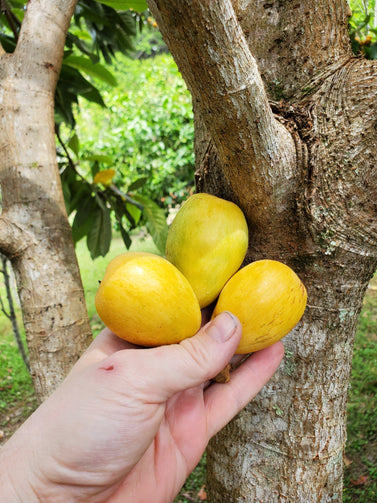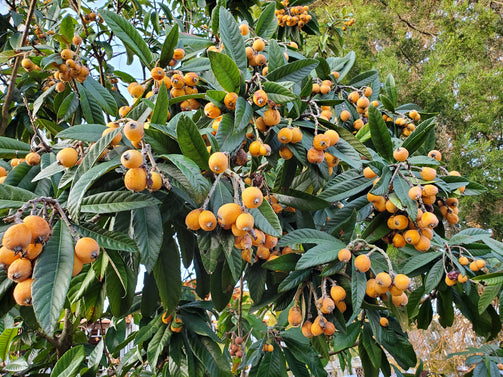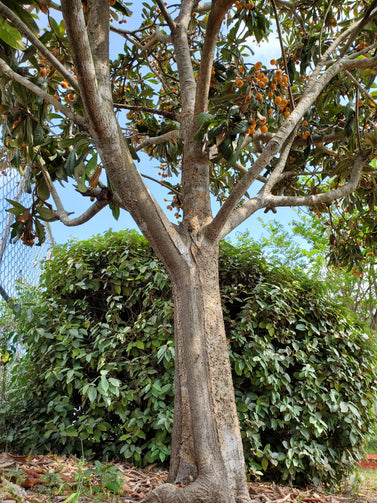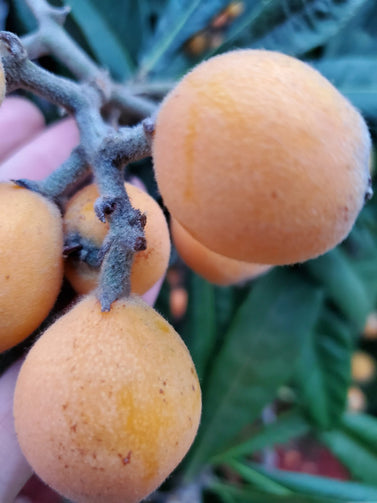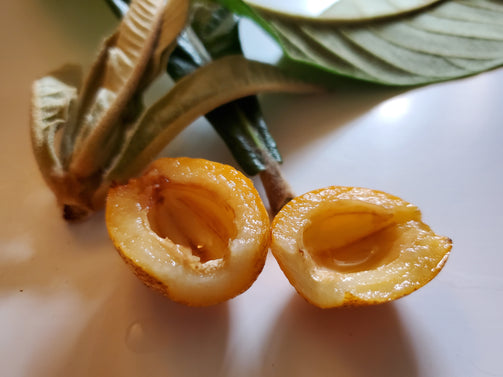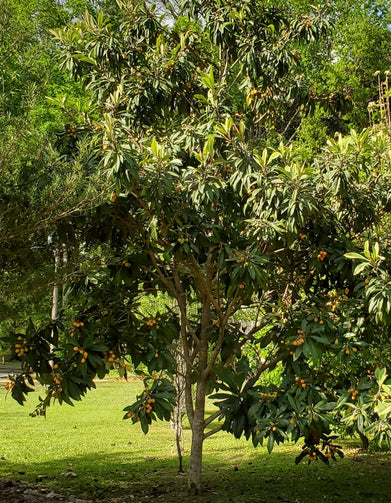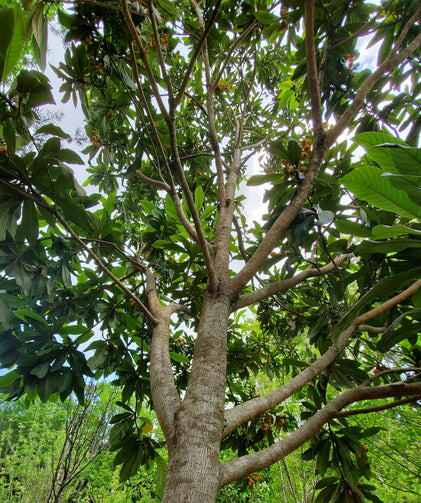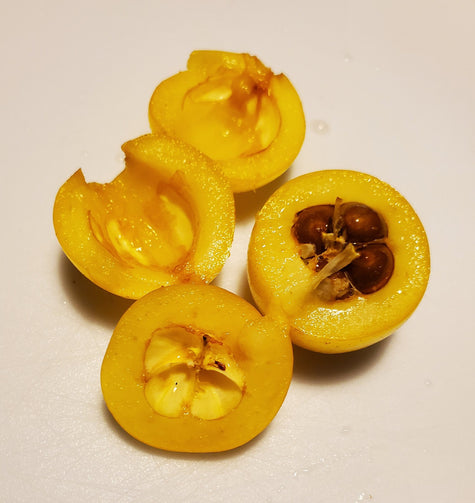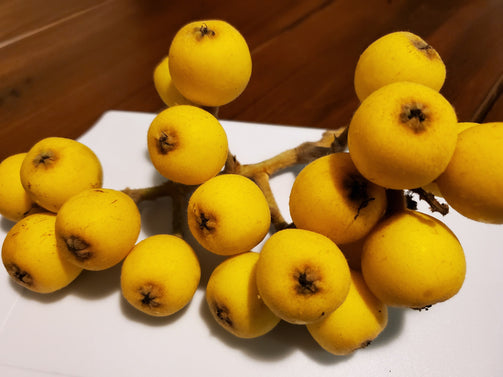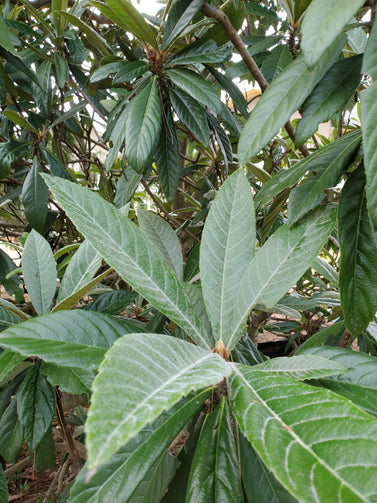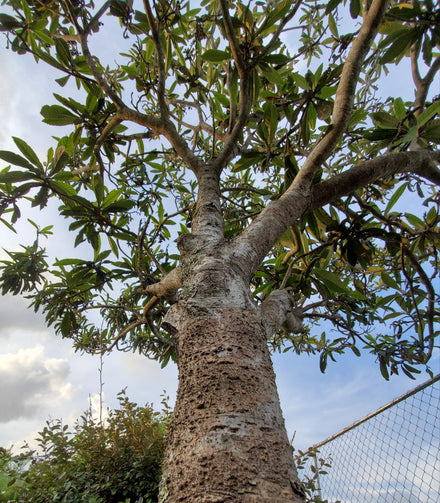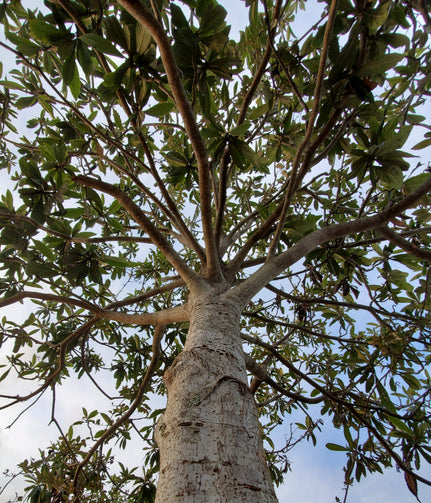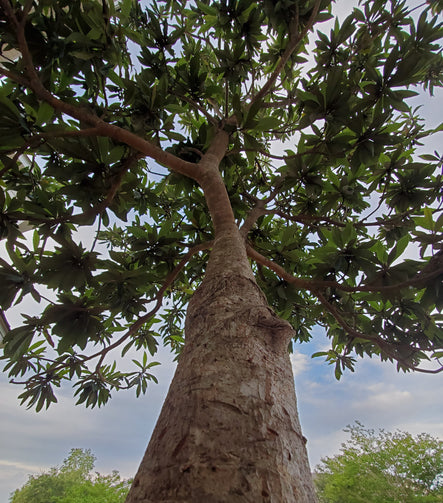 Loquat Tree (Eriobotrya japonica)
Loquat Tree (Eriobotrya japonica)
Regular price

Sale price

$49.95 USD
LOQUAT TREE
(Eriobotrya japonica)

Uses: Ornamental, Edible Fruit, Medicinal, Rootstock
Fruit: 1" – 3", Round/Oval/Pear, White/Yellow/Orange Flesh, Various Flavors and Textures
Flowers: Fragrant, Annual to Bi-annual Blooms
Foliage: Velvety, Green, Elongated (12" – 30"), Often Serrated, Brewable
Tree Sizes: Dwarf, 8'-12'; Semi-Dwarf, 10'-16'; Standard, 20' – 25'; Vigorous, 25' – 35'
Growth Habits: Upright, Branching, Evergreen
Tolerances: Resistant to Drought, Shade, Heat, Humidity, Wet, Wind, Pests & Diseases, Cold
Growing Zone: Survives to 7A; 8A or Higher for Flowering/Fruit (8B/9A is Perfect)
Positioning: Full Sun, Part Sun

Description:
The Loquat Tree has been cultivated for over 1,000 years and is now distributed around the world. While most common specimens grown on a street corner will have various fruit sizes and flavors, there are more than 1,200 varieties known with around 5% of those having remarkable superiorities from fruit size to complex flavors not often found in random seedlings.

Fruit flavors can range from honey to alpine strawberry-like and can range in sizes from as small as a quarter to as large as tennis ball from certain hybrid varieties with textures ranging from melting to crisp. The leaves are evergreen and ornamental and may also be brewed into a fine medicinal tea with variable flavors based on the age of the leaves. Seeds are not edible and retain a 3-to-6-month shelf life with high germination rates.

Loquats can generally survive down to 5ºF when conditioned to colder climates, but the fruit and flowers begin taking irreversible damage around 27 ºF. They typically flower during fall and winter, but some varieties flower twice per year on occasion.

They prefer sandy, loamy soils, but can often thrive in a wide variety of substrates such as clay. Irrigation should be consistent to prevent stress and fertilization should always be slow release to prevent burn. Full sun and part sun are both acceptable, but full sun contributes more to hardening off the trunk and building strength through further lignification and development. They are highly susceptible to salt and herbicidal drifts and do not like 'wet feet.'

They will pull energy and drop leaves along trunks and branches often to promote furthering growth from branch tips vertically and horizontally. The shape loquats take naturally is upright tree-form with a widened canopy, but they respond very well to pruning and can be trained accordingly.

The wood is light but hard and superbly shock-resistant with a glorious pattern of fine grain pinkish tones. The strength by weight is unmatched, and flexibility makes it ideal for small, unshattering wooden tools and sporting goods such as rulers or practice weapons. Unseasoned wood makes an excellent addition to smokers when slow cooking.

AKME Gardens has spent the past couple decades devoted to exclusively improving Eriobotrya japonica genetics and diversity through controlled pollination between existing improved cultivars. Through grafting, we can customize our Loquat Rootstocks to accommodate desired growth and taste preferences by incorporating improved cultivars into a single variety conversion or a multi-grafted cocktail tree with many varieties.

The Loquat is a must have for the home garden and their versatility in the warmer climate landscapes or in container grown colder climates makes them extremely desirable for all gardeners.

Couldn't load pickup availability
Customer Reviews
02/19/2023
Hannah L.

United States
12b (Hawaii sea level, dry side of island)
Adam gave amazing advice in choosing loquat cultivars to suit my taste and location. He also helped choose a rootstock to suit my needs. Thanks!