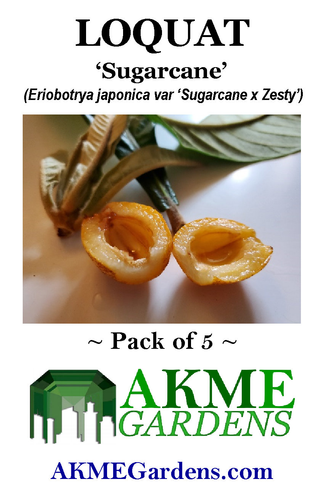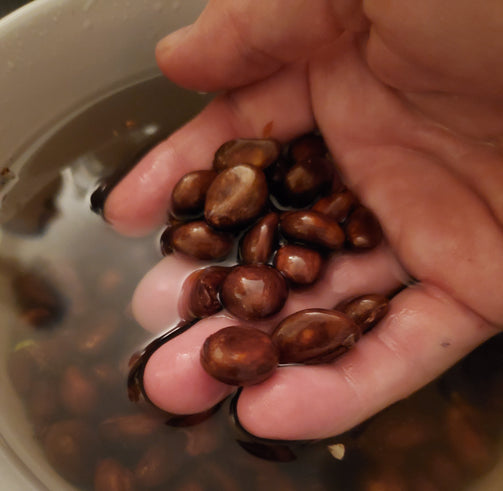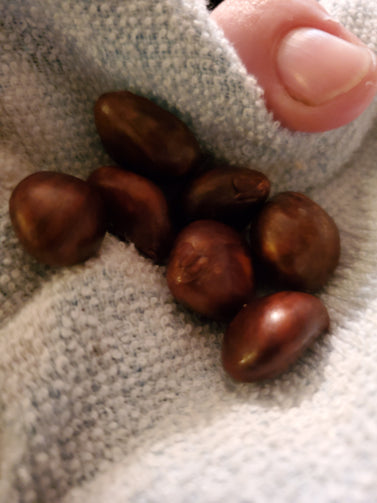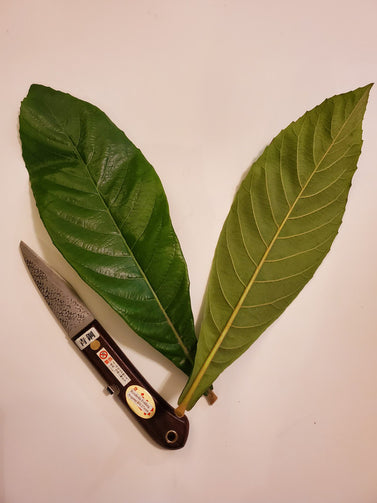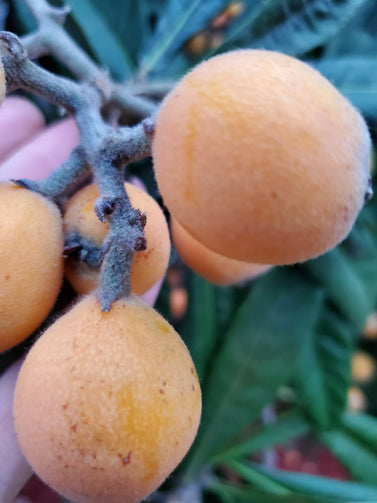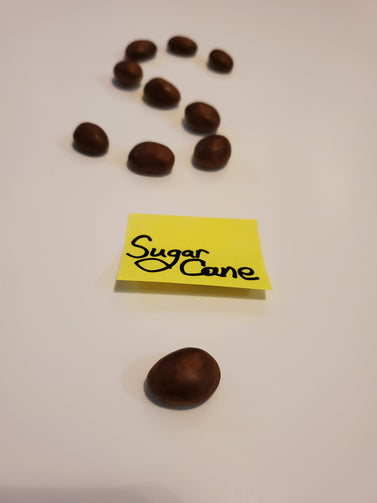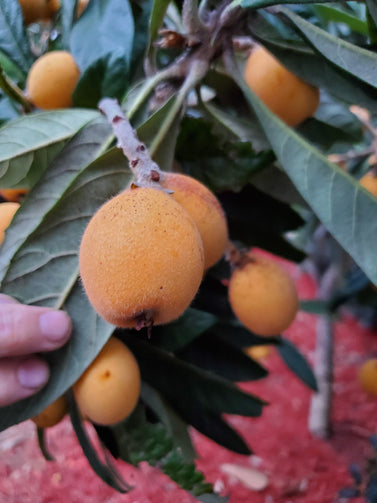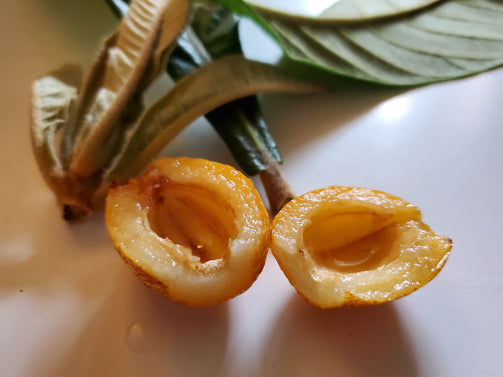 'Sugarcane' Loquat (Eriobotrya japonica) Seeds
'Sugarcane' Loquat (Eriobotrya japonica) Seeds
Regular price

Sale price

$29.95 USD
'Sugarcane' Loquat (Eriobotrya japonica) Seeds
Flavor:  Extremely Sweet Sugarcane Perfection
Fruit Size:  Medium-Large
Fruit Type:  White, Speckled Skin, Heavily Juicy & Firm Flesh
Growth Habits:  Very Balanced Upright & Wide, Spreading Canopy, Giant Crisp & Clean Leaves
Season:  Mid to Late
Tolerances:  Resistant to Drought, Shade, Heat, Humidity, Wet, Wind, Pests & Diseases, Very Cold
Growing Zone:  7B or higher (9 is Perfect)
Positioning:  Full Sun, Part Sun
Special:  Superb Loquat Leaf Tea Flavor; "Rare Trait," Seeds Have High Chance to Early Germinate in Fruit
 The Sugarcane is a very special and ultra-rare variety we discovered from a group of seedlings and wasted no time propagating it once it fruited. It has an eye-catching, naturally dwarfing, and balanced canopy shape with speckled colored fruit once ripened. Adam named it the moment he and Kristi both bit into the first samples and at the same time said "Sugarcane," without a doubt. The leaves make the best tasting 'Loquat Leaf Tea' flavor we have ever tried, and they are clean, ornamentally large, vibrant, and extremely resistant pests, diseases, and elements. The seeds within most of the fruit we tested were already green, swollen and roots starting to emerge (not common), and promote the quickest and most successful germination rates. Sugarcane will be the highest quality loquat you can grow in a container with pleasing ornamental aesthetics, delicious fruit, and is ultimately perfect for the home orchard.
Be advised that the actual fruit of a seedling will not be the same as its parentage, but many physical properties of the tree's genetic markers may carry over, such as size, growing patterns, prolificity, resistances and tolerances. Also, actual fruit does tend to be similar in many regards and may even have an improved flavor if you are fortunate.  Our loquat trees are pollinated with only other improved cultivars and the seeds will carry over much of the desirable characteristics and qualities.
Our loquat seeds have been freshly harvested for the season and have a shelf life of approximately 6 months and should be planted as soon as possible once received.  Loquat seeds must be germinated in moist-dry conditions (not wet), and prefer coarse sandy, loamy soils with a good mix of fine pine bark particulates and humus--extremely well-draining.  Loquats are not heavy feeders, and the use of fast-release fertilizers should be avoided.  Only fertilize with slow-release, light feeds with micros such as polymer-coated controlled-release for supplying mineral nutrients.
Couldn't load pickup availability