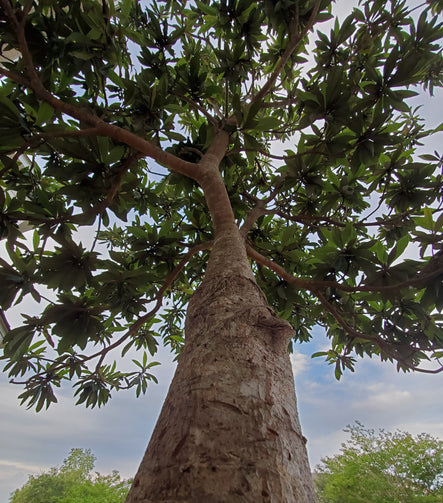 'Zesty' Loquat Scion Wood
'Zesty' Loquat Scion Wood
Regular price

Sale price

$25.00 USD
ZESTY LOQUAT

Flavor:
 Pleasant Piquant and Spicy Taste (Ultimate "Pie" Loquat)
Fruit Size:
 Medium-Large
Fruit Type:
 Yellow-Orange (Highest Quality Shelf Life), Crisp & Refreshing
Growth Habits:
 Vigorous, Perfectly Balanced Canopy Shape, Highly Prolific
Season:
 Mid to Late (Prolonged)
Tolerances:
 Resistant to Drought, Heat, Humidity, Wet, Wind, Pests & Diseases, Very Cold
Growing Zone: 
7B or higher (9 is Perfect)
Positioning: 
Full Sun, Part Sun
"Zesty" is very unique, extremely rare, and is customarily our favorite tart flavored loquat—comparatively, a 'Montmorency Cherry Pie' style of loquat with a more appetizing yellow-orange coloration. We have searched diligently to find a loquat which consistently makes great jam, pie/cobbler filling, freezes well, holds consistent flavor, and has a high duration shelf life—Zesty is the one. Even frozen for a couple of months, the fruit maintained its crisp shape, bright color, and sharp flavor, while all other loquat fruit varieties we grow turned brown and lost viability after only a couple of weeks in the freezer. The tree itself takes on a favorable ornamental appearance and a moderate size. Due to its very late and fruit holding nature, it is an ideal candidate for those seeking to fruit loquats in colder regions outside of normal growing zones or in container conditions. The seeds of this tree have remarkable germination rates with very vigorous roots. With its potential as a commercial loquat, we did not want to make this one available, but it is too good not to. Zesty was named in honor of Adam's great-grandmother who specialized in her own home-grown and fully stuffed Montmorency Cherry Pies—which she called "Zesty Pies" to encourage the picky kids to eat them. Took us years to secure this special specimen in our private collection, and after much thought and deliberation, here it is—the Zesty 'Pie' Loquat. Limited Time Only.
Couldn't load pickup availability